Not just today but everyday, THANK YOU for everything you do! #NationalCustodianDay #Oct2 #MISD #FossumFalcons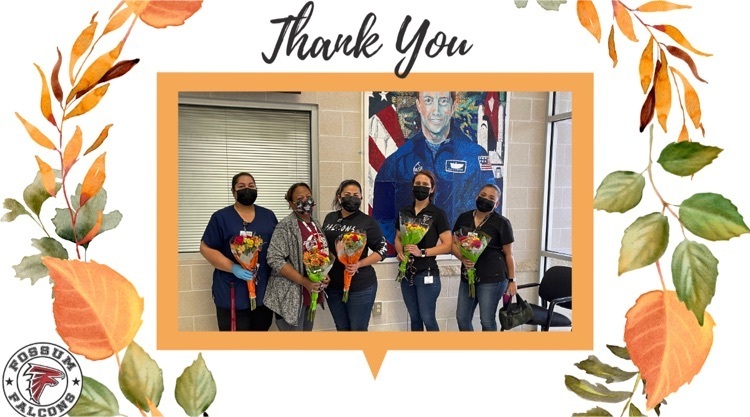 College Night Update.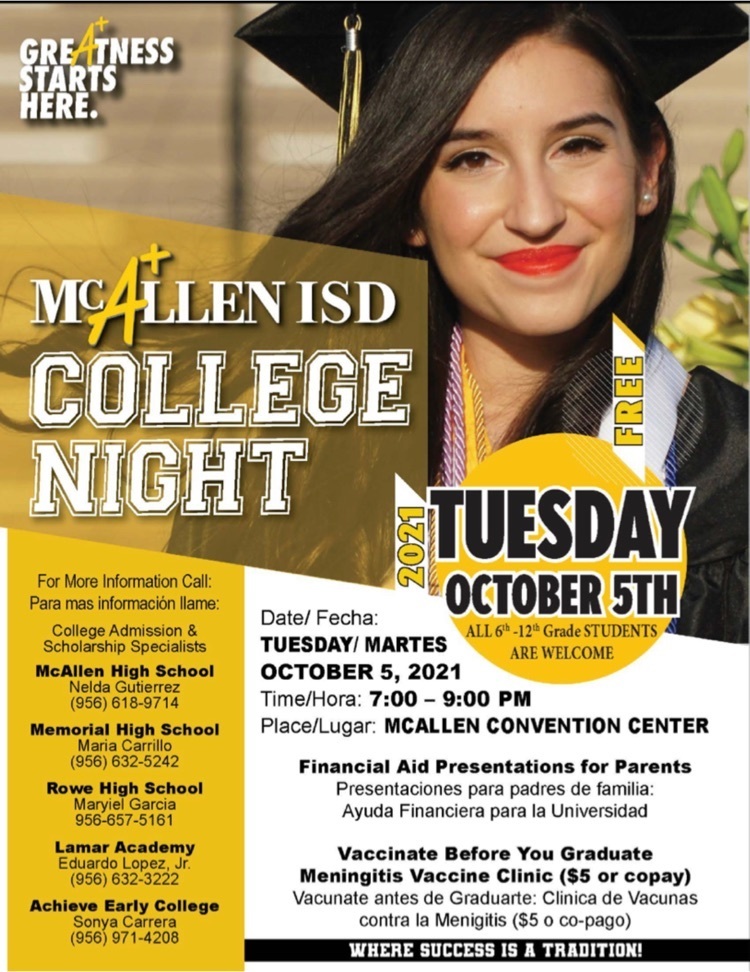 Thank you to Mr. Sandoval for facilitating today's Lunch & Learn. We loved learned about Jamboard! #FossumFalcons #MISD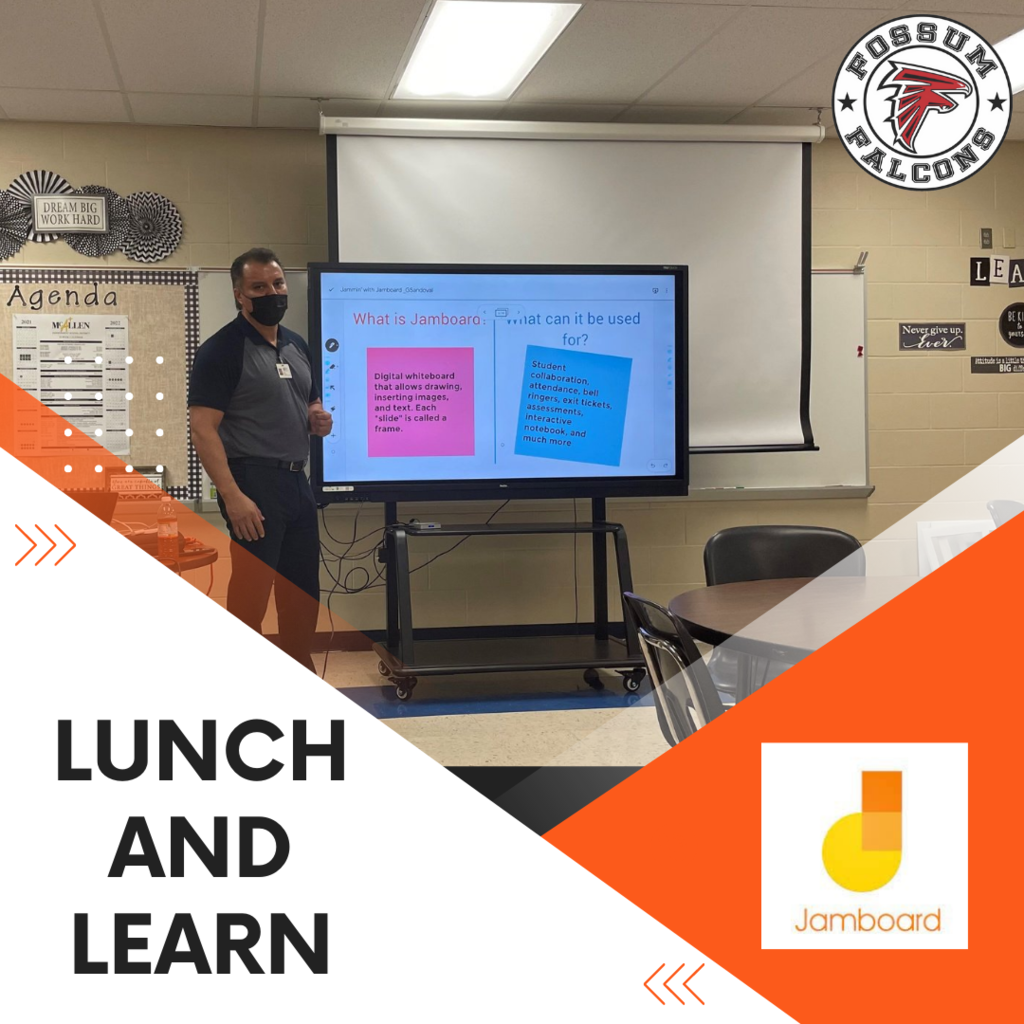 Happy Monday. Here is a message from Counselor, Mr. R. Zuniga. #FossumFalcons #MISD
Congratulations to the 7th Grade Light Team as well as Coach Pozos & Coach Serrano for going 5 - 0 CITY CHAMPIONS! #FeartheFalcons #MISD
Dr. Camacho, The entire administration, faculty, and community at Fossum Middle School want to take this opportunity to tell you that your dedication to the staff and students shows and is much appreciated. We feel very fortunate to have you as our Principal. Thank you for all that you do. Happy Principal's Appreciation Month!
We want to give a huge shout out to Ms. Mata, Escobedo, Martínez, Quintero and Soto today! Thank you for everything you do to keep our campus looking great and our students and faculty safe! #FossumFalcons #MISD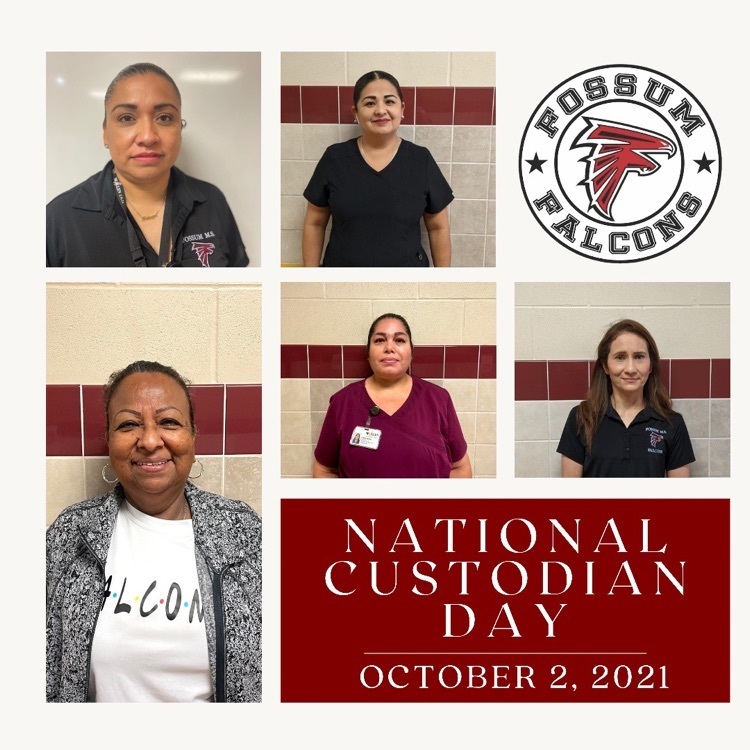 Way to go 7th Grade Light Team! They beat Morris 26 -13! 👏🏈🏆 #FossumFalcons #MISD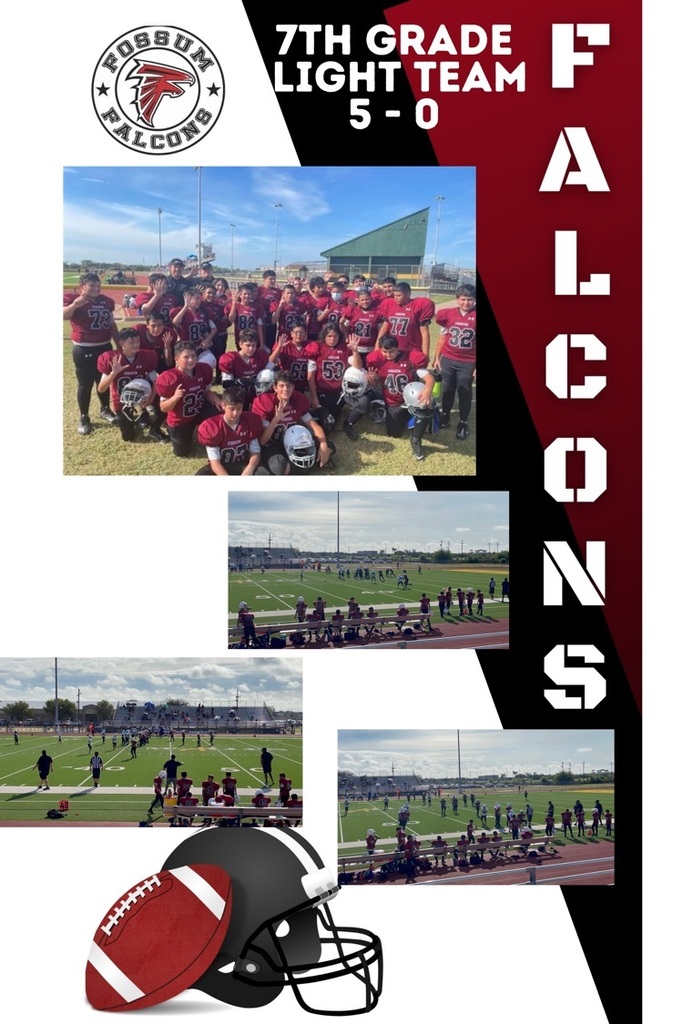 🏈Friday Night FUN🏈 A huge shout out to the parents & coaches that helped out with tonight's gathering. #FossumFalcons #MISD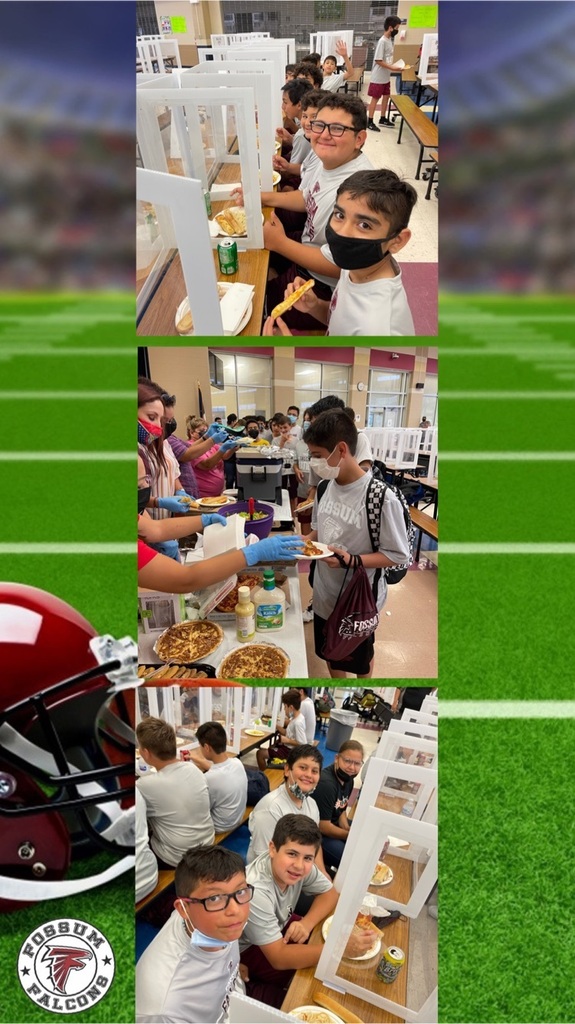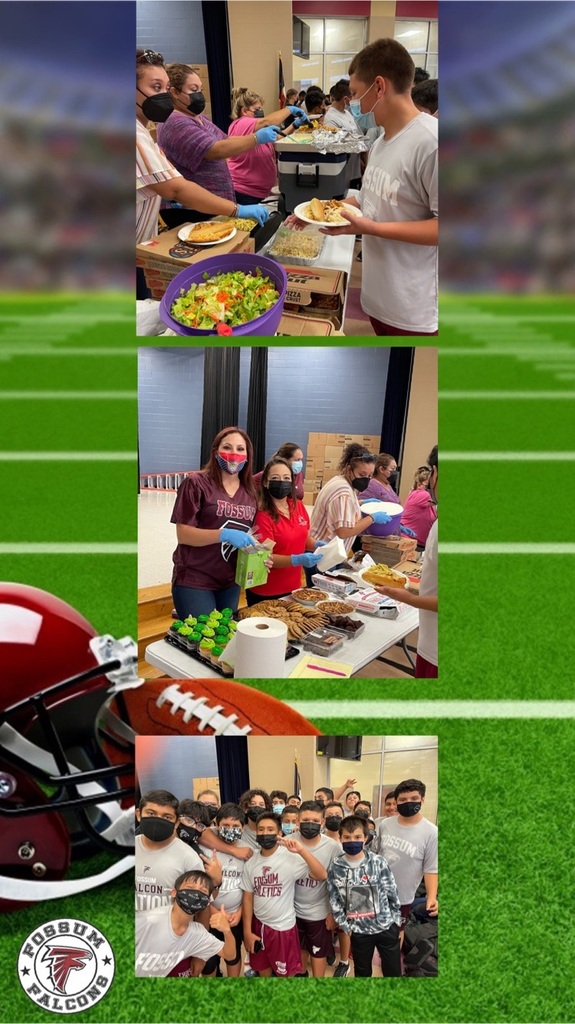 🏈 Tomorrow, Saturday 10/2 Come support our 7th grade Football Light & Dark Teams. Fossum VS. Morris (Rowe Field) Light @ 8:30 A.M. Dark @ 9:30 A.M. Fear the Falcons! #MISD
Today's McAllen Kid's Marathon has been cancelled and postponed due to weather. #MISD #FossumFalcons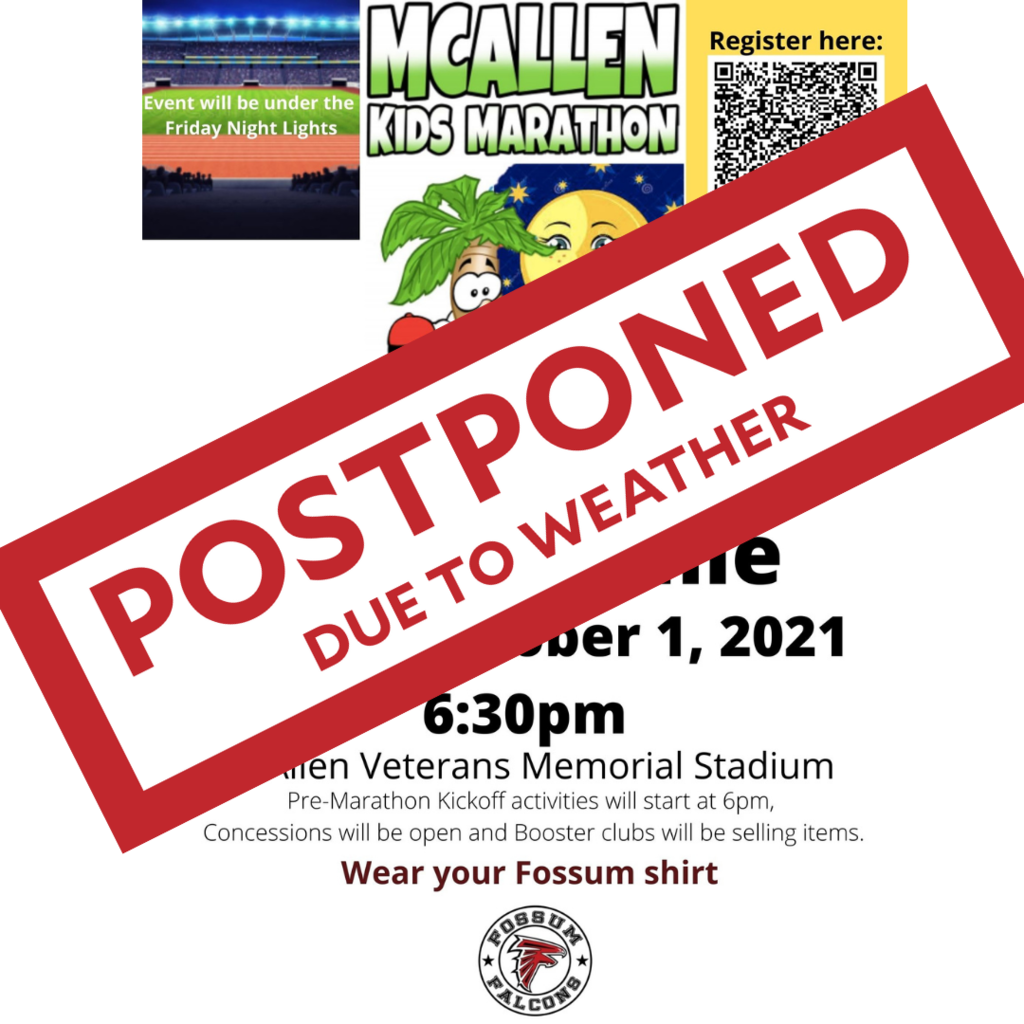 Hey Falcons! Have you stopped by the library to see their Hispanic Heritage Month display? McAllen ISD #MISD #fossumfalcons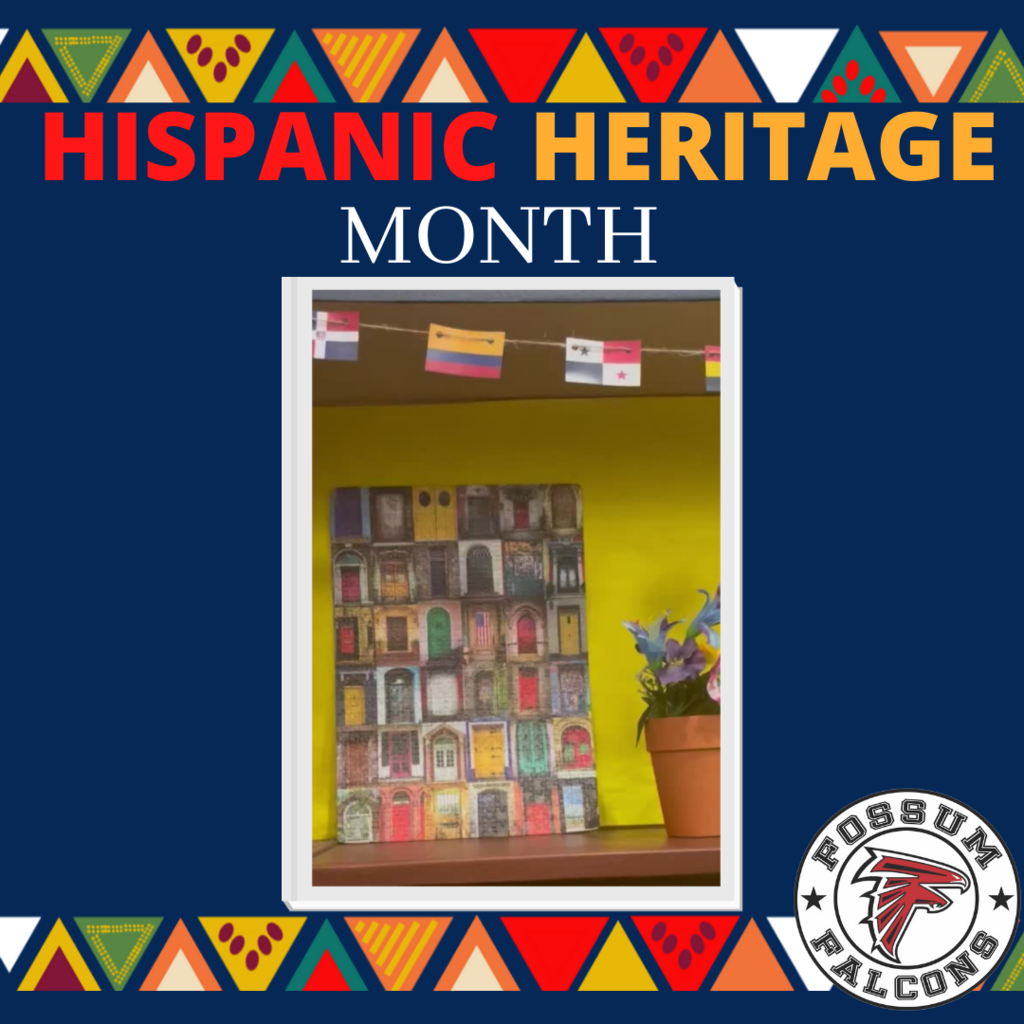 We are part of the fight & support the cause. Fossum Falcons support Breast Cancer Awareness! Happy October. #FossumFalcons #MISD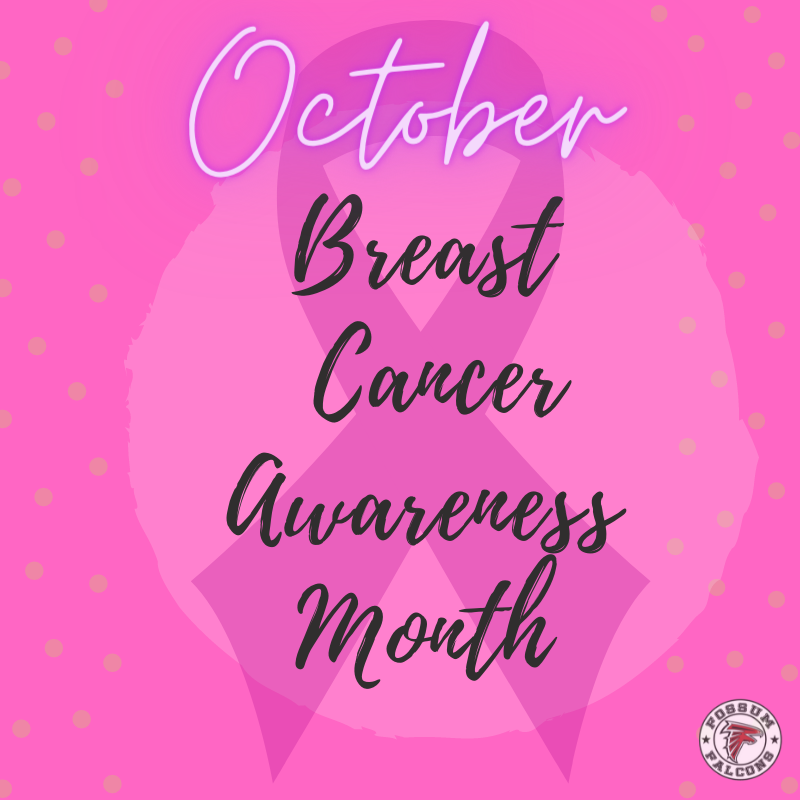 8th Grade Lady Falcons 🏐🏆 Take the WIN! Great job to both Light & Dark Teams #FossumFalcons #MISD
Lady Falcons Dark take the WIN against Liberty! 7th Grade Dark 🏐🏆 #FossumFalcons #MISD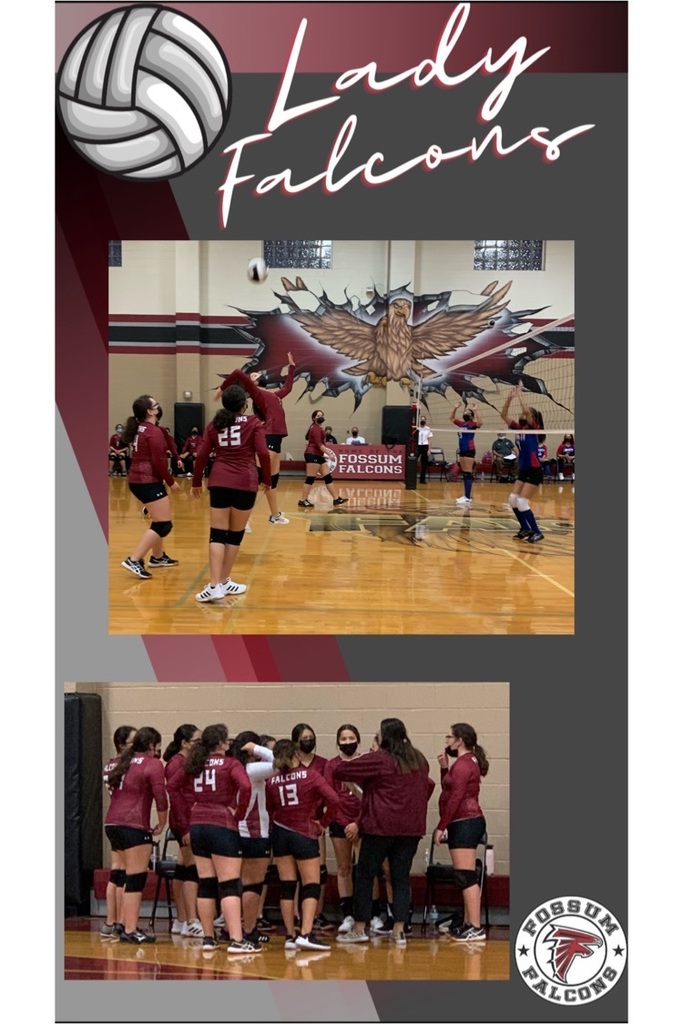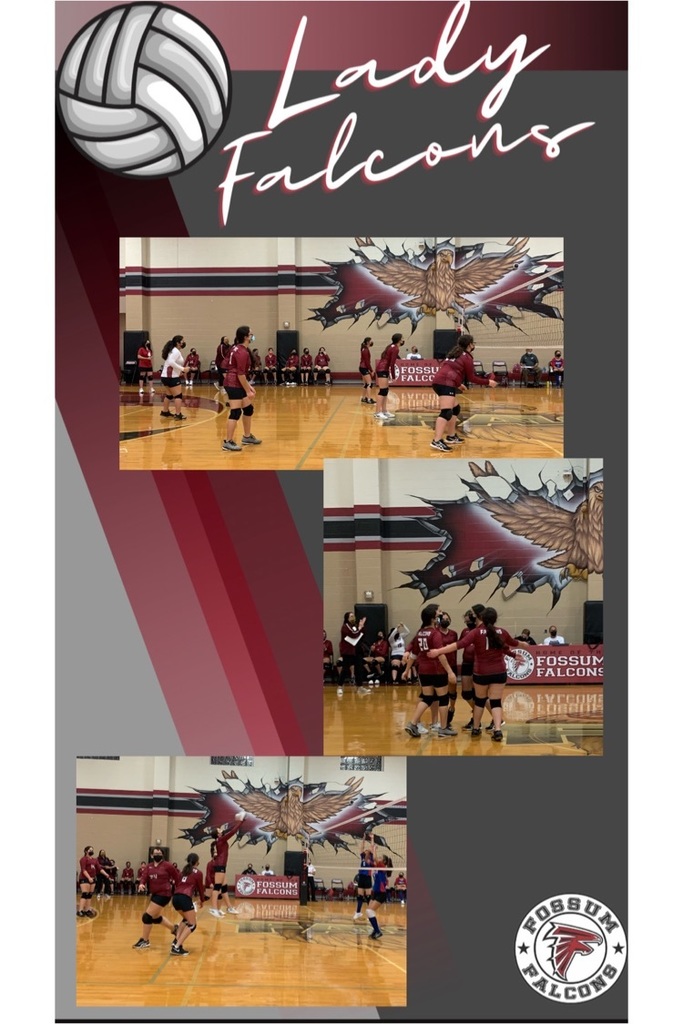 Lady Falcons take the WIN against Liberty! 7th Grade Light 🏐🏆 #FossumFalcons #MISD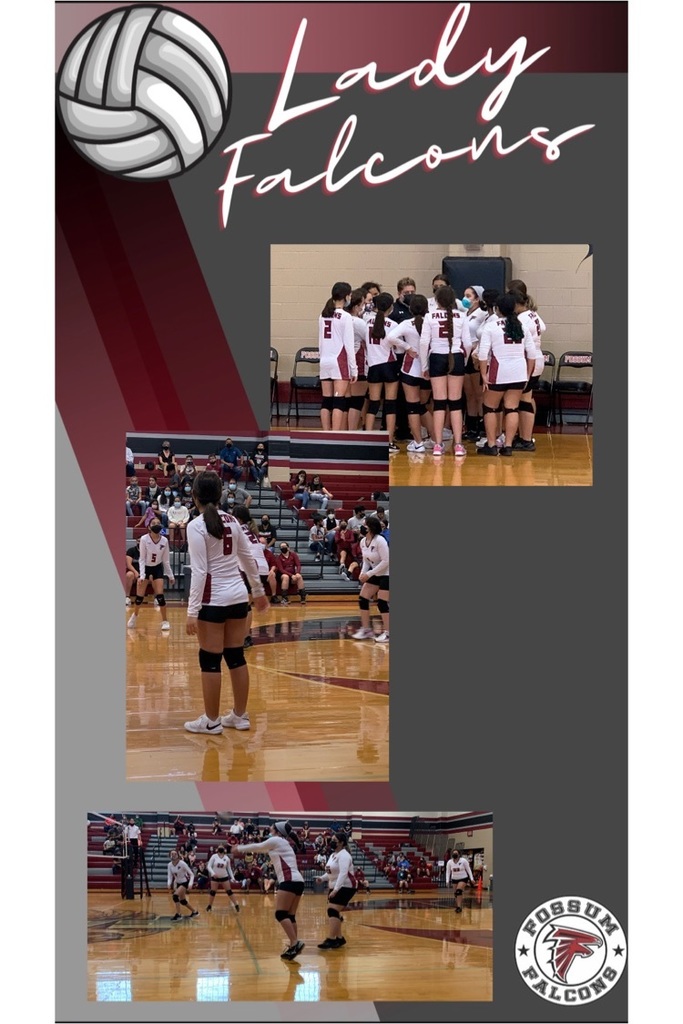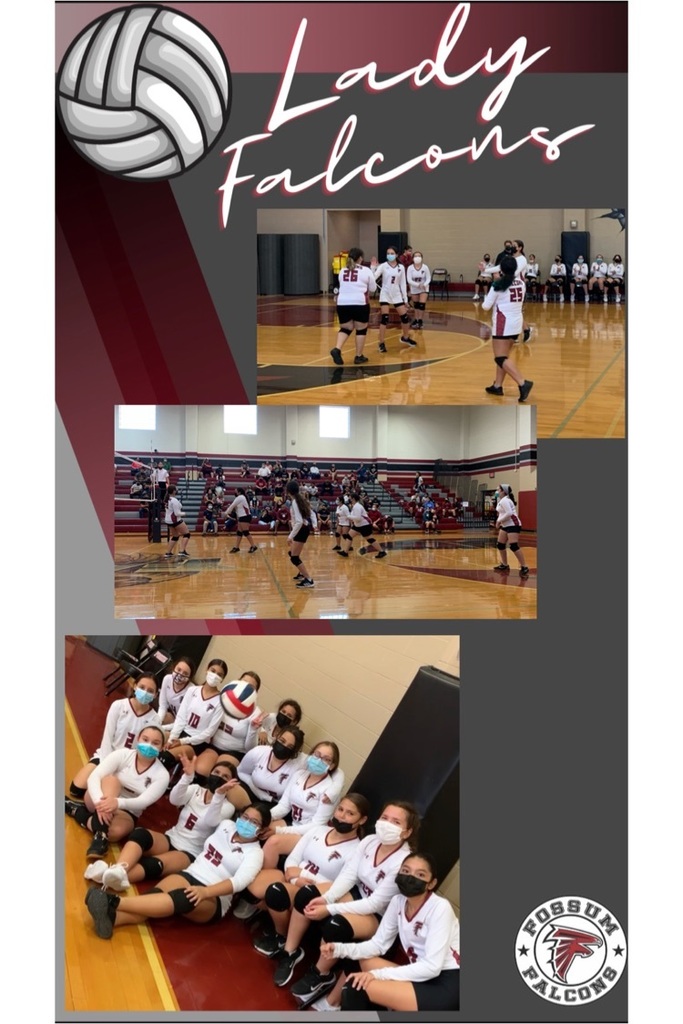 Thank you Parents & Coaches for hosting 8th grade Pasta Night! Lady Falcons 🏐 Volleyball #FossumFalcons #MISD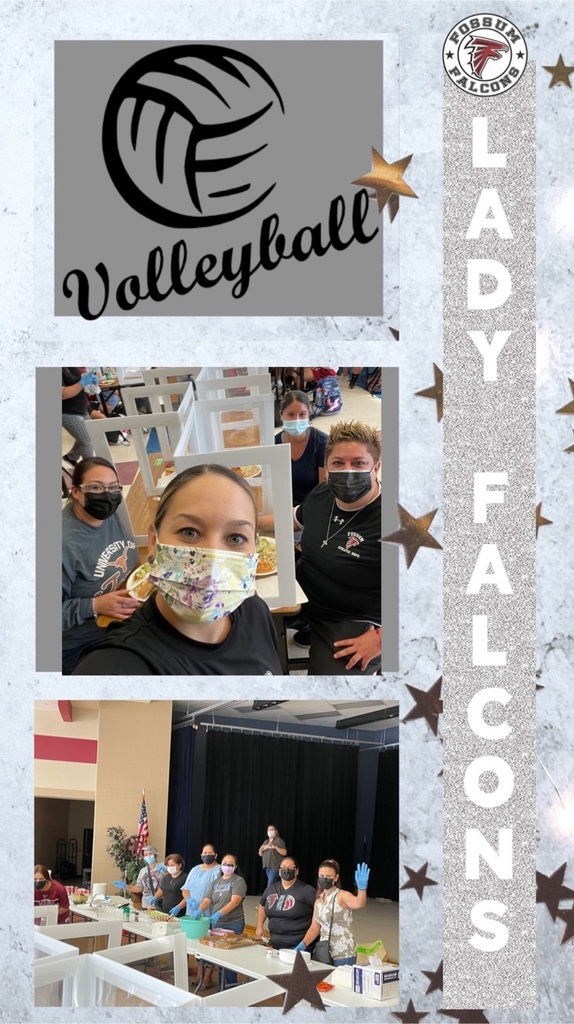 Hey, Falcons! Do you love History? Student Historical Society Meets every Tuesdays in room C - 125! See you there! #FossumFalcons #MISD
Great job to both of our 8th grade Football teams who played great games last night ! 8th grade Dark beat Morris 20 - 6 🏈👏👍#FossumFalcons #MISD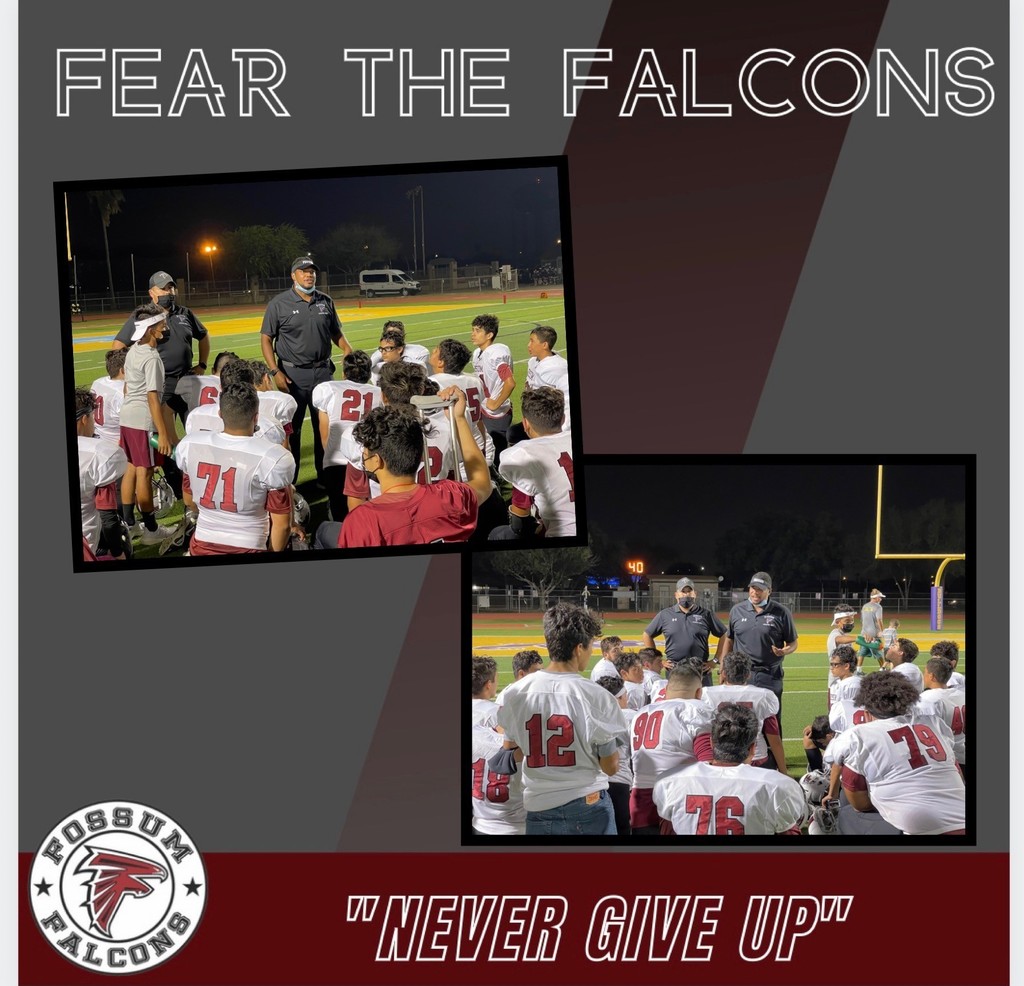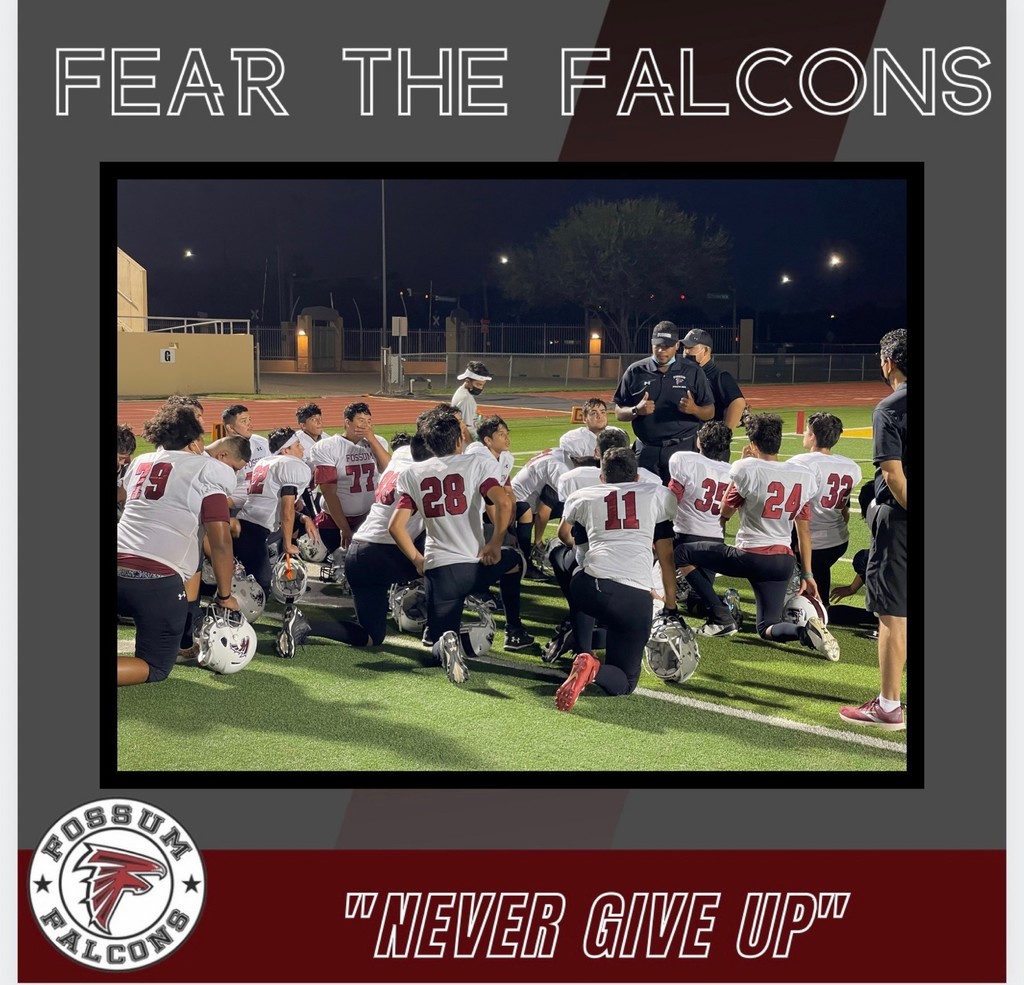 Last week, Mrs. Rodriguez's Spanish 4 class gave presentations on their ideal future job! Awesome job, Falcons! #FossumFalcons #MISD